Developing an entrepreneurial mindset starts with having a positive mindset.
Starting a new business is not easy. It requires persistence, and a lot of hard work. That is what separates successful CEOs from the rest.
It's more than likely that they have an entrepreneurial mindset.
WHAT IS AN ENTREPRENEURIAL MINDSET?
Sarah Blakely @masterclass.com definition of an entrepreneurial mind is quite clear and self explanatry- ,
"If entrepreneurship is the practice of creating, developing, and running your own business, then an entrepreneurial mindset is the mode of thinking that helps you achieve those goals.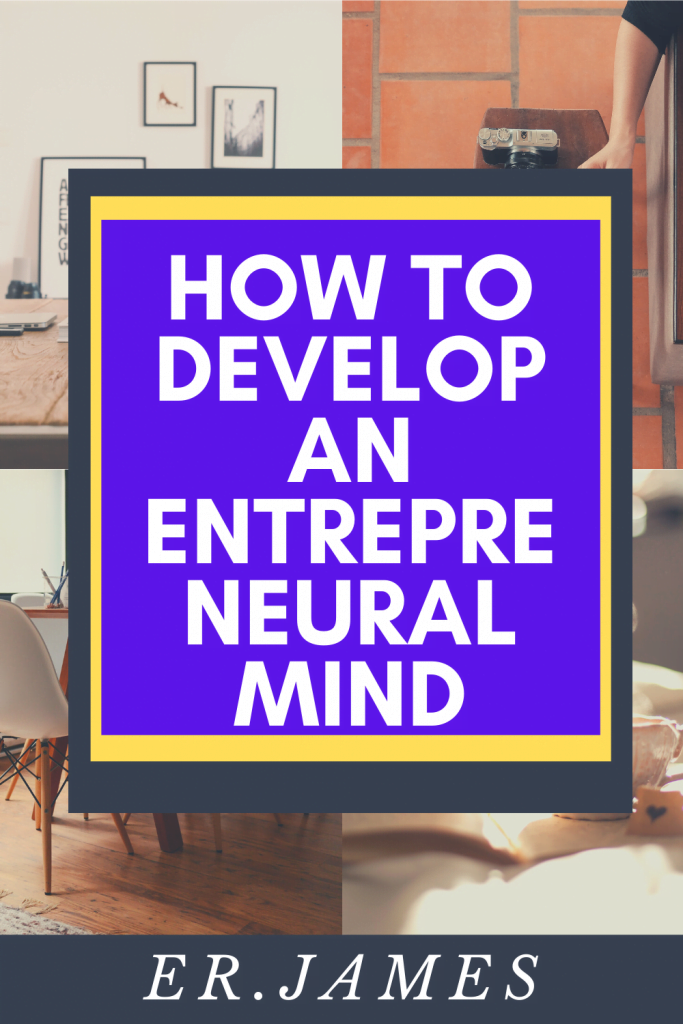 Successful entrepreneurs embrace challenges, mistakes, and failure as opportunities to develop new skill sets to help them succeed in the future.
When it comes to running a successful business, the right mindset can be just as important as hitting sales objectives or producing sustainable business models.
It's okay if you don't feel up to the task. Having doubts makes you human. Knowing how to nip them in the bud can make you a great entrepreneur."
HOW TO DEVELOP AN ENTREPRENEURIAL MIND
No one is born with an entrepreneurial mind.There are, however, certain characteristics that can be learned to develop such a mind.
The first attribute I learned to build up a business mind, was to have a no- give- up attitude until I reached my goal.
So many people quit just as they're ready to break through.
Imagine mining deep into a mountainside, then walking away mere inches from striking gold. Don't BE THAT PERSON.
Worse is the person who does this over and over again.
If they had just kept digging instead of moving on to the "next great thing" every few months, they'd already have their gold–and they would have reached it so much sooner!
And, yes, sometimes it will seem that your efforts are not accomplishing anything.

But always remember that even the mightiest oak tree will eventually be felled by the steady chops of even the smallest ax.
Persistence always pays off.
Being decisive is another very important attribute to learn
Entrepreneurs, and new business owners must develop the ability to analyze a situation.
Examine the relevant data, and make a confident decision.
Reading and learning sharpen an entrepreneurial mind.
Get ready to read and learn a lot of new things.
It's ABSURD to think you can succeed in anything if you're not visiting the internet at least once a day and reading the latest information
.It is also important to get updates on the area of your business EVERY DAY.
At the very least, you should be checking what the latest happenings are in your area
This generation today is ever changing .
New technologies are produced every day.
Reading and learning sharpen your skills .It shows you different ways you can use technology to market your skills and grow your wealth.
KEY ATTRIBUTES OF AN ENTREPRENEURIAL MINDSET
One of the key attributes of an entrepreneurial mindset is the ability to see failures as stepping stones .
Mistakes are made when attempting to launch new businesses
. Everyone makes mistakes. That's why resilience is one of the most important life skills for an entrepreneur.
Your ability to bounce back from failure will help your business stay afloat and inspire a team to follow your leadership.
Having an entrepreneurial mindset includes being accountable for the outcomes and actions of your business.
Never make excuses for failures.Instead, find ways to solve them.
IMPORTANCE OF HAVING AN ENTREPRENEURIAL MINDSET
You may not realize it right now, but you have the potential to become very, very successful. Successful beyond your wildest dreams.
So why aren't you? By and large, it's because our schools, governments, teachers, professors, and clergy don't teach you this!
On the contrary in fact, you've been programmed your whole life to accept mediocrity.
You have been made to believe that conforming and compromising is the way you go through life.
that real success is not achievable except for the "privileged."
Of course, people who have become highly successful have learned that this is not true at all.
They have broken out of these artificial constraints, and so should you! Developing an entrepreneurial mind,is the key.
IN CONCLUSION
An Entrepreneurial mindset is absolutely essential to running a successful business.
My take is ,after identifying and refining your talents,the next step is to develop an entrepreneurial mind.Then you are ready to start your online business.
If you have any other practical ways to develop an entrepreneurial mind, please drop your comments below.